Don't forget to sign up for the 3-on-3 Basketball Tournament (boys and girls divisions: 3rd/4th, 5th/6th, 7th/8th, 9th-12th. Based on Fall 2015 enrollment.). The tournament is scheduled for Saturday July 18th at the Easton Valley High School Gym. Starts at 8 AM. Cost is $25 per team (4 person roster). Each division winner will receive a T-shirt.


Download the sign up form and official rules below.
Powered by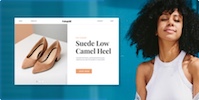 Create your own unique website with customizable templates.